Hundreds March Through Downtown Monterey for the Third Annual Women's March
This article was originally published by the Monterey County Weekly.
Some 500 people gathered on the lawn in front of Colton Hall in Monterey for the third annual Monterey Bay Women's March and Rally on Saturday, Jan. 19. Speakers, including Monterey Mayor Clyde Roberson, addressed the crowd about equality, freedom, women's rights, and the importance of making your voice heard.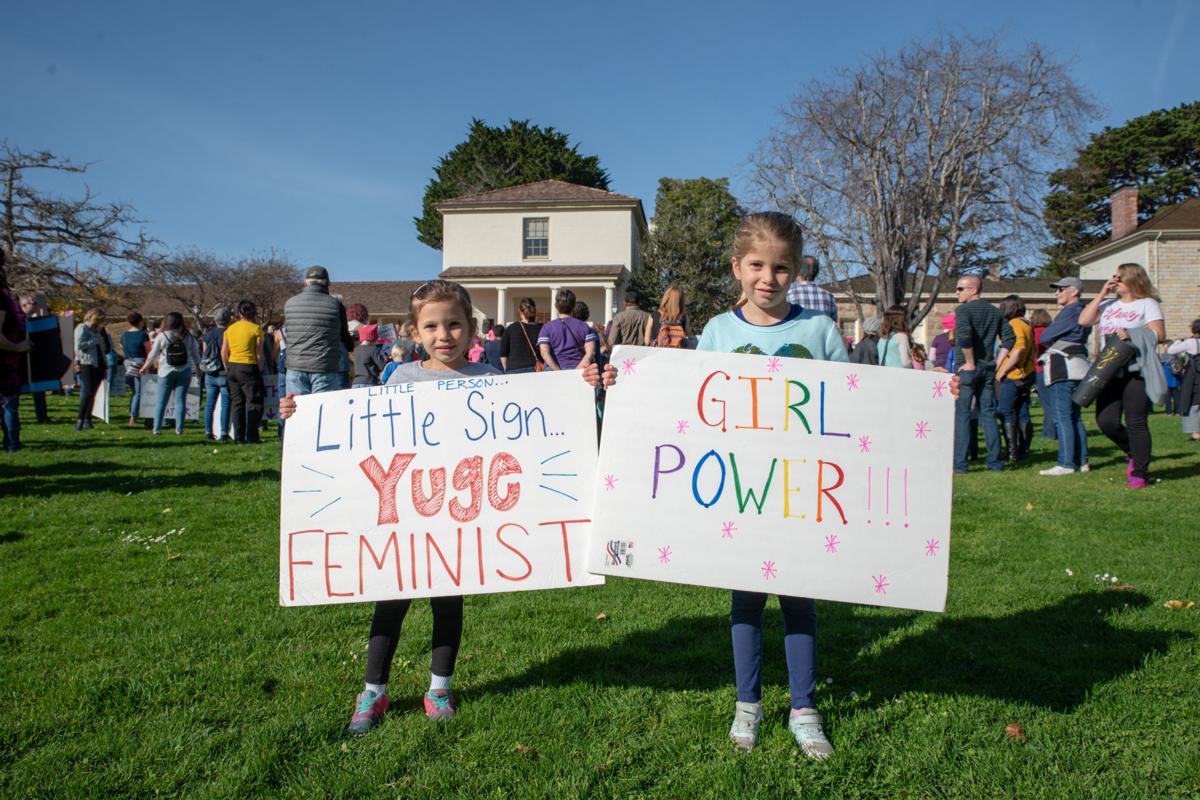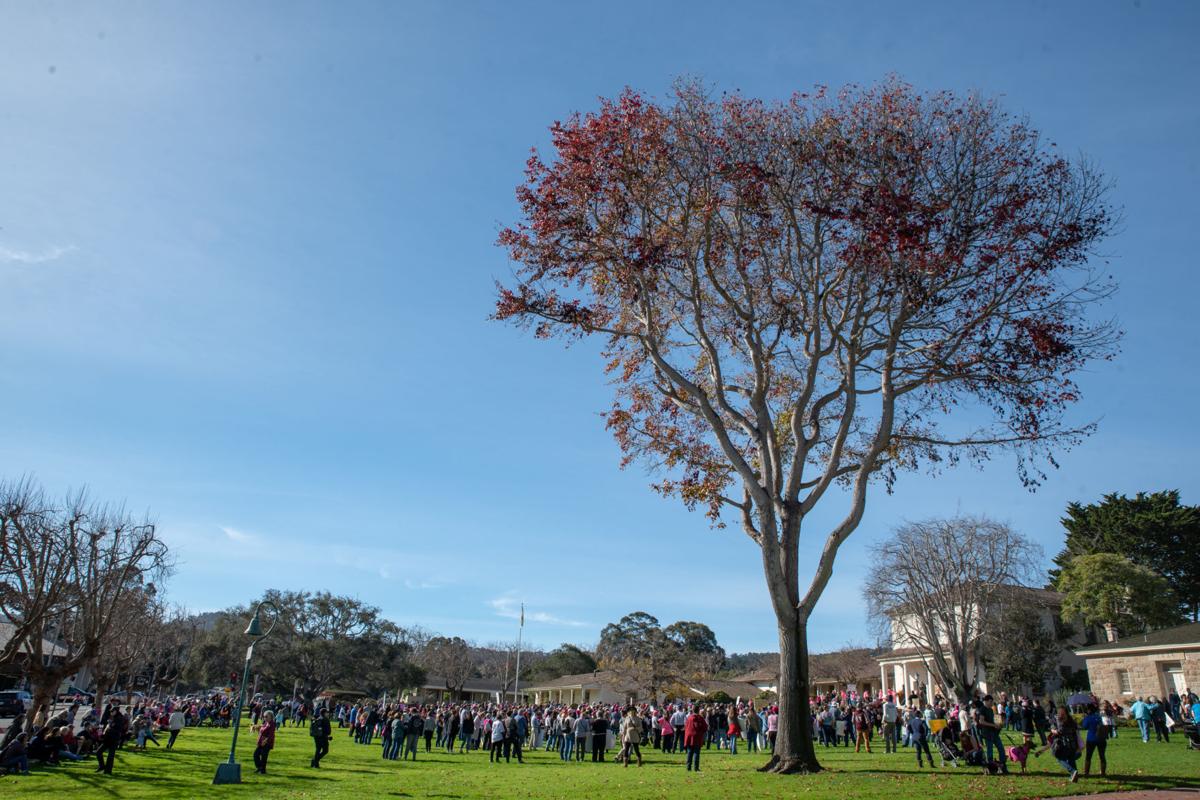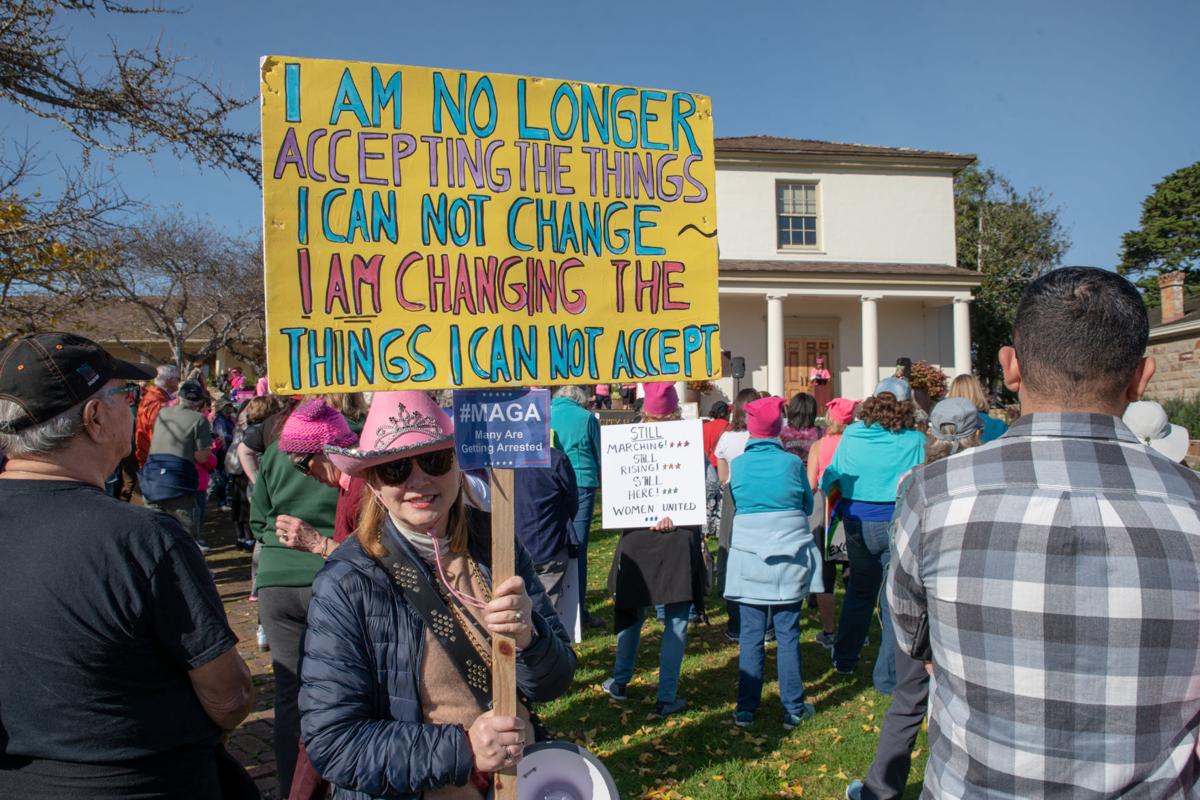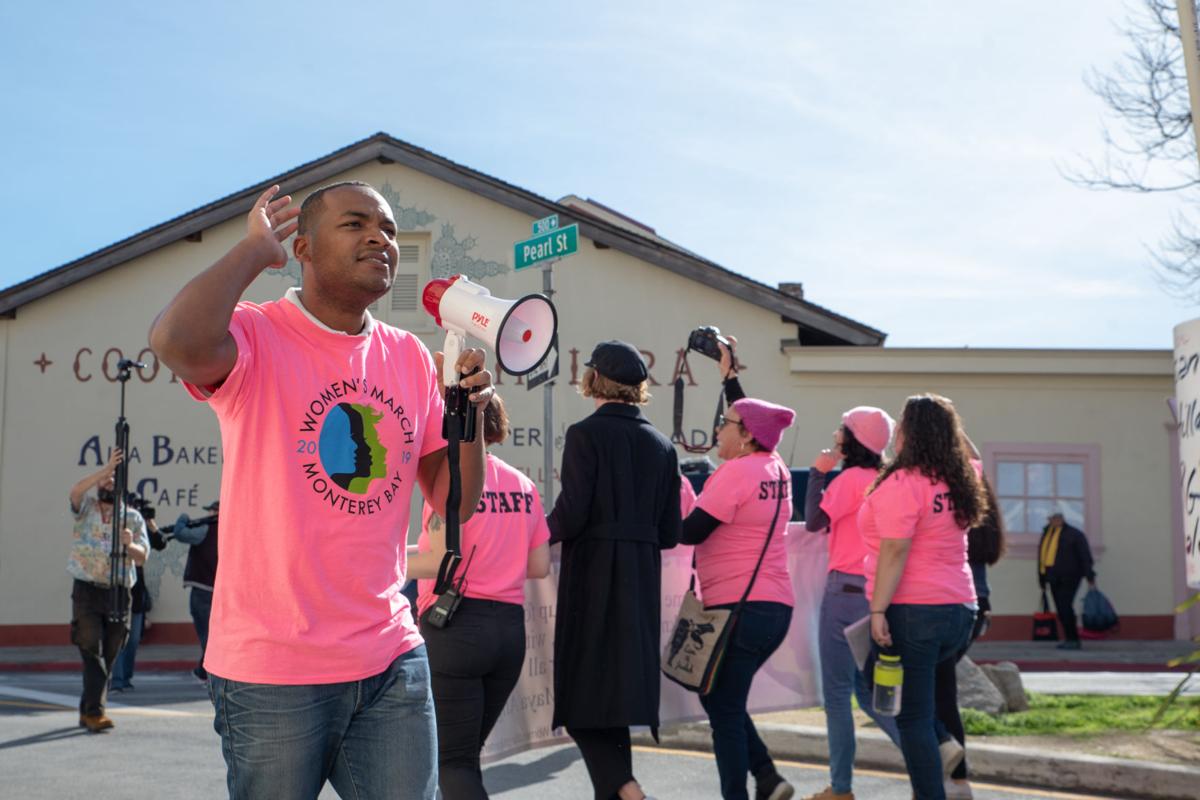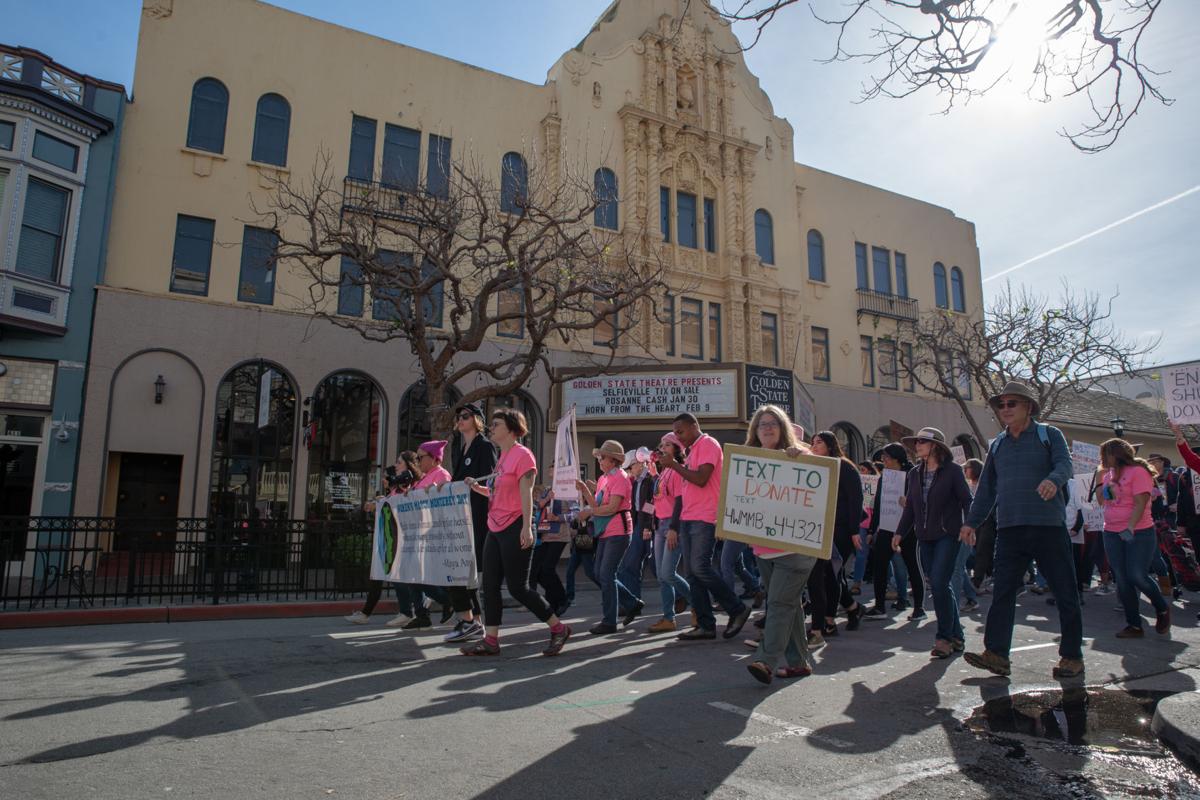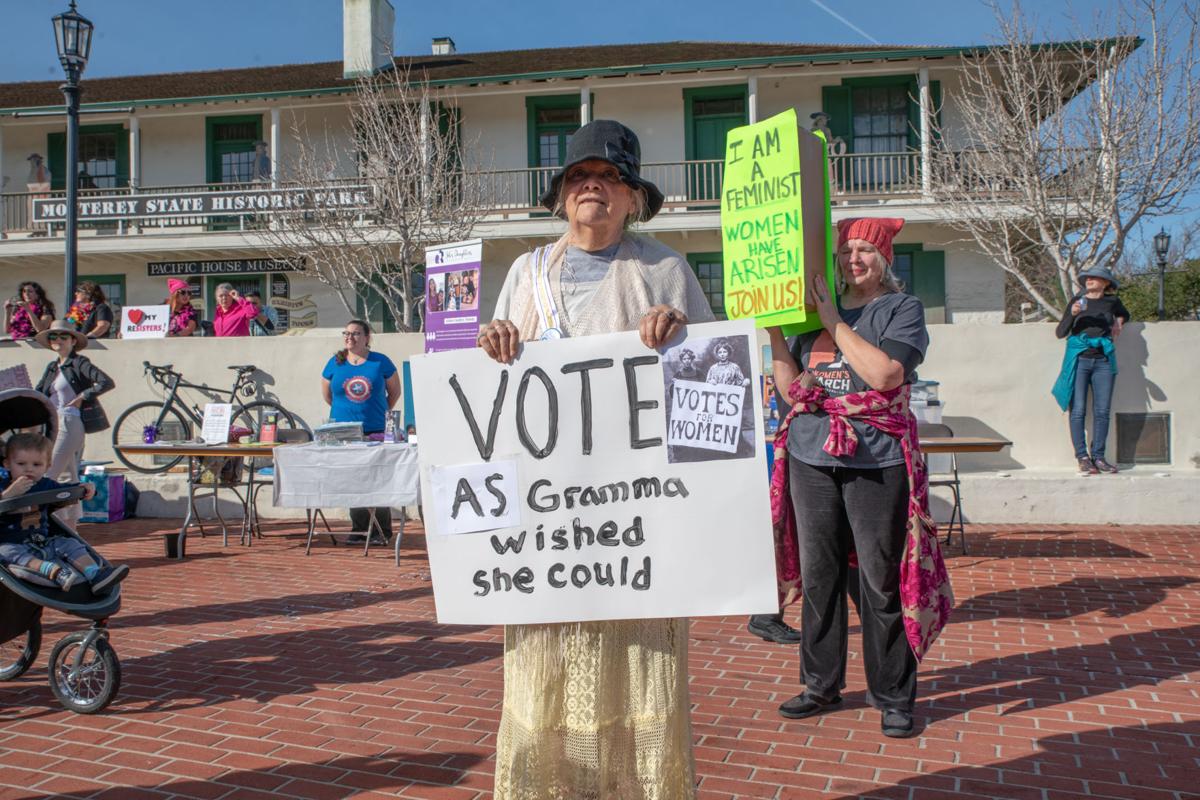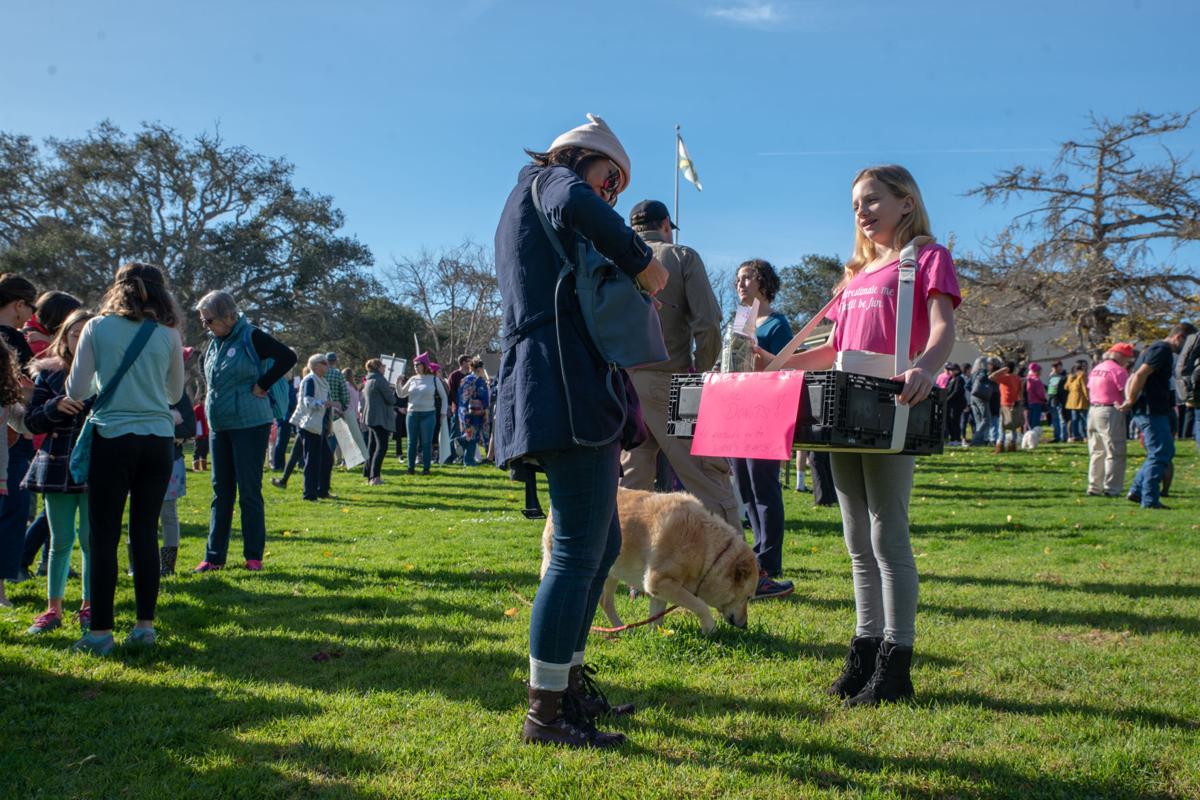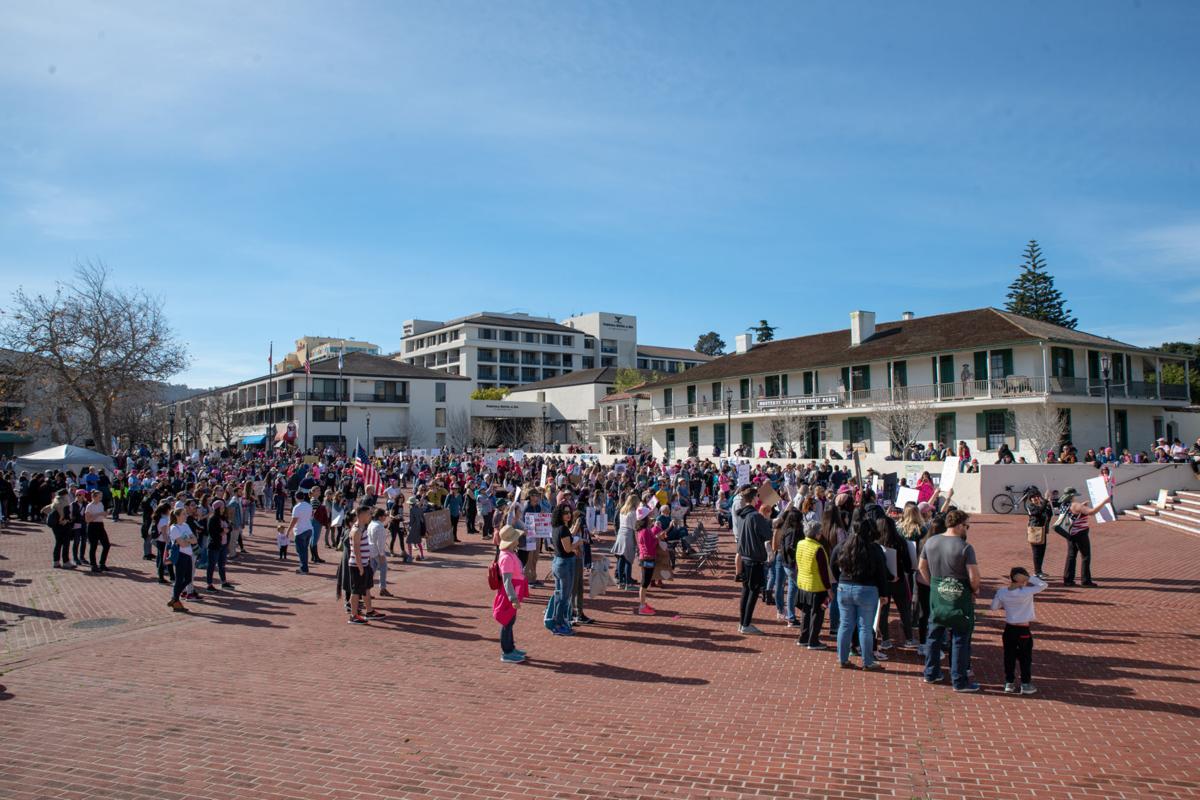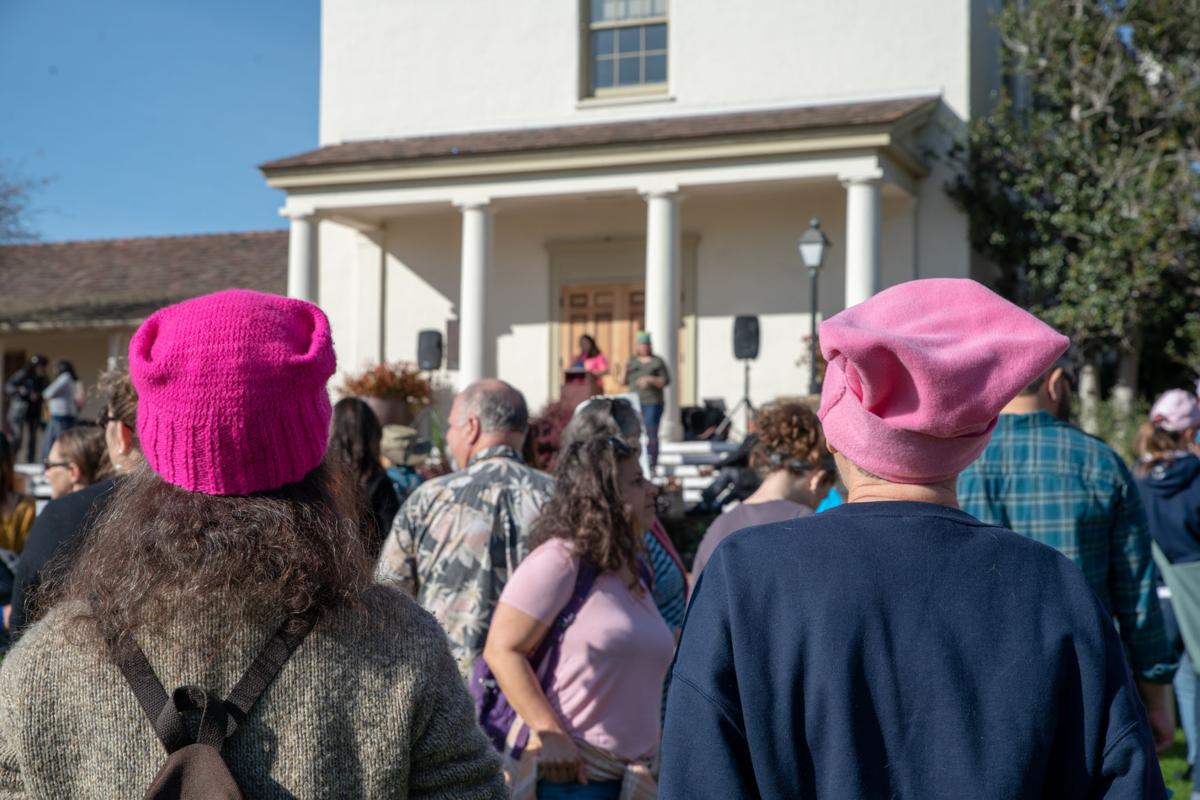 For about an hour before marching through downtown Monterey to Custom House Plaza, marchers gathered on the lawn chatting with fellow community members in the sunshine. Many stopped to pose for photographs with signs they had made for the event.
Some signs were specifically about women's rights, while others went more broadly political.
One marcher, who gave only her first name, Linda, carried a sign reading "Democracy, Not Autocracy."
"I'm disappointed with what's going on with the government," she says. "We have to be guided by the principles of freedom, truth and justice. We have to remember that all of our families came from somewhere else—we have to respect the diversity of our roots."
Many young marchers were crowd favorites. Abby and Ellie Gaudette, ages 4 and 7, carried signs reading "Little Sign, Yuge Feminist," and "Girl Power."
Nine-year-old Lucinda Olney of Pacific Grove made a sign that read, "There is no such thing as boy stuff. There is only stuff." ("They say only girls like pink," Olney explains. "I don't." Her favorite color is orange.)
Another young girl, Colette Gsell, walked around with donuts seeking donations. When asked what the donations were for, she replied that she was at a dinner party and overheard her mother's friend talking about how much the permits the Women's March cost. (Organizers say they totaled $9,000.)
"I decided to do something about it," Gsell said. "I heard they needed help, and I wanted to chip in."
The crowd, adorned in a lot of pink, marched down Alvarado Street to Custom House Plaza, chanting the whole way. Popular refrains included classic protest lines: "Show Me What Democracy Looks Like / This Is What Democracy Looks Like," and "The People / United / Will Never Be Divided."
Monterey City Councilman Tyller Williamson marched at the front of the parade, leading chants and energizing the crowd. He's been involved in the Women's March the past two years, and was here today to show his continued support. "As a man, I want to use my privilege to ensure that women's voices are heard," Williamson says.
While younger generations turned up in droves, there were also a large number of attendees who have seen women's rights come a long way since they were young.
Sally Mescall, 89, proudly displayed her sign reading "No Wall—We Are All Created Equal." Mescall, a retired school librarian came out to show her support for a movement that she feels is accomplishing things. "In my professional life I was passed over for advancement because I was a woman, despite having the experience and credentials deserving of a promotion," Mescall says.
Marching, she adds, was her way of having a voice: "Finally, people are listening."